Bad news is that Opera has no built-in website translator. Good news is that using Mate's Opera extension you can translate any website in one click between 103 languages. And much much more.
Become a polyglot in a jiff by simply installing Mate from the Opera add-ons store.
Once you've got Mate installed, you can start translating pages with an elegant right click on your mouse or trackpad and then selecting "Translate this page to XYZ."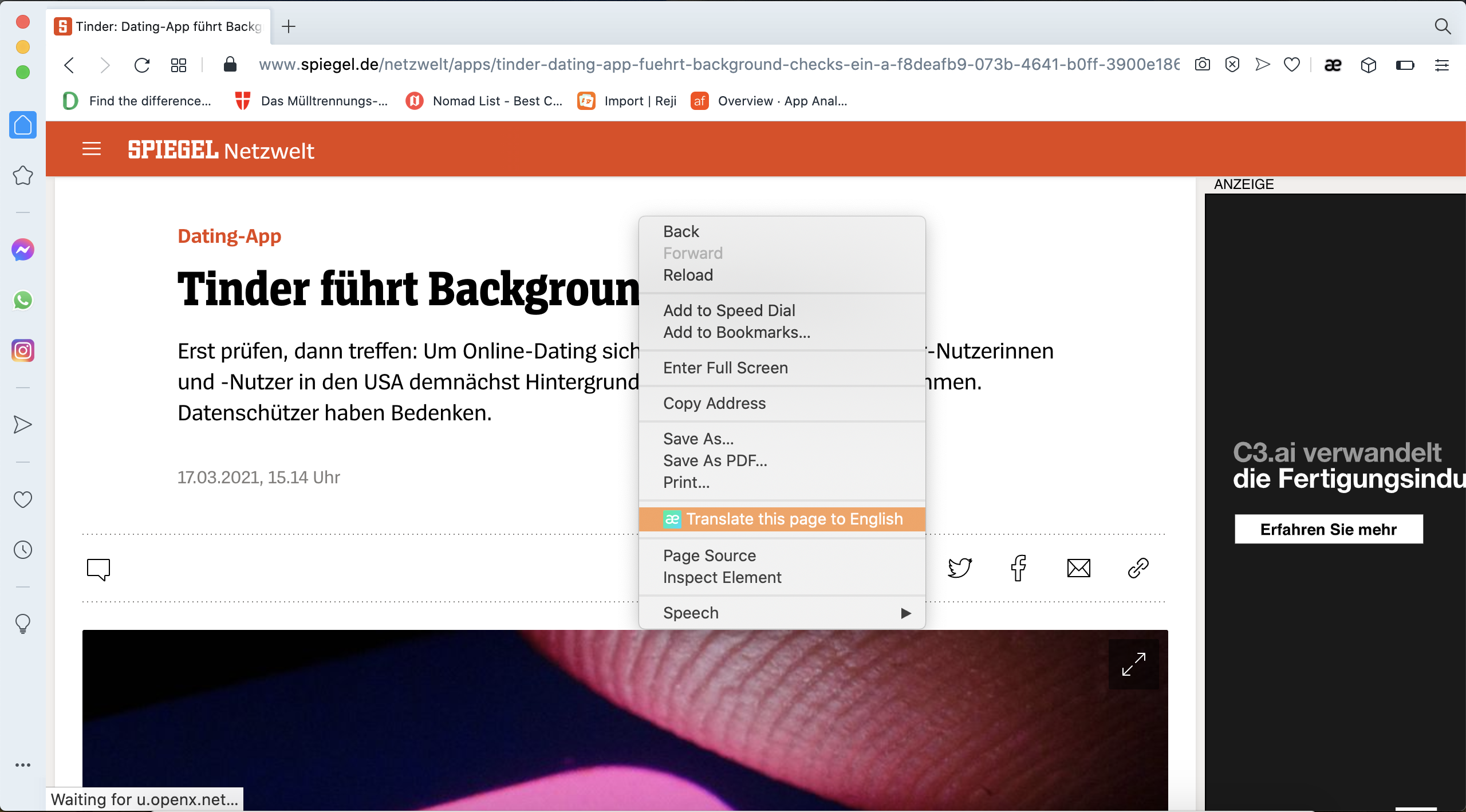 You can select any of 103 supported languages as the target one from Mate's beautiful toolbar window: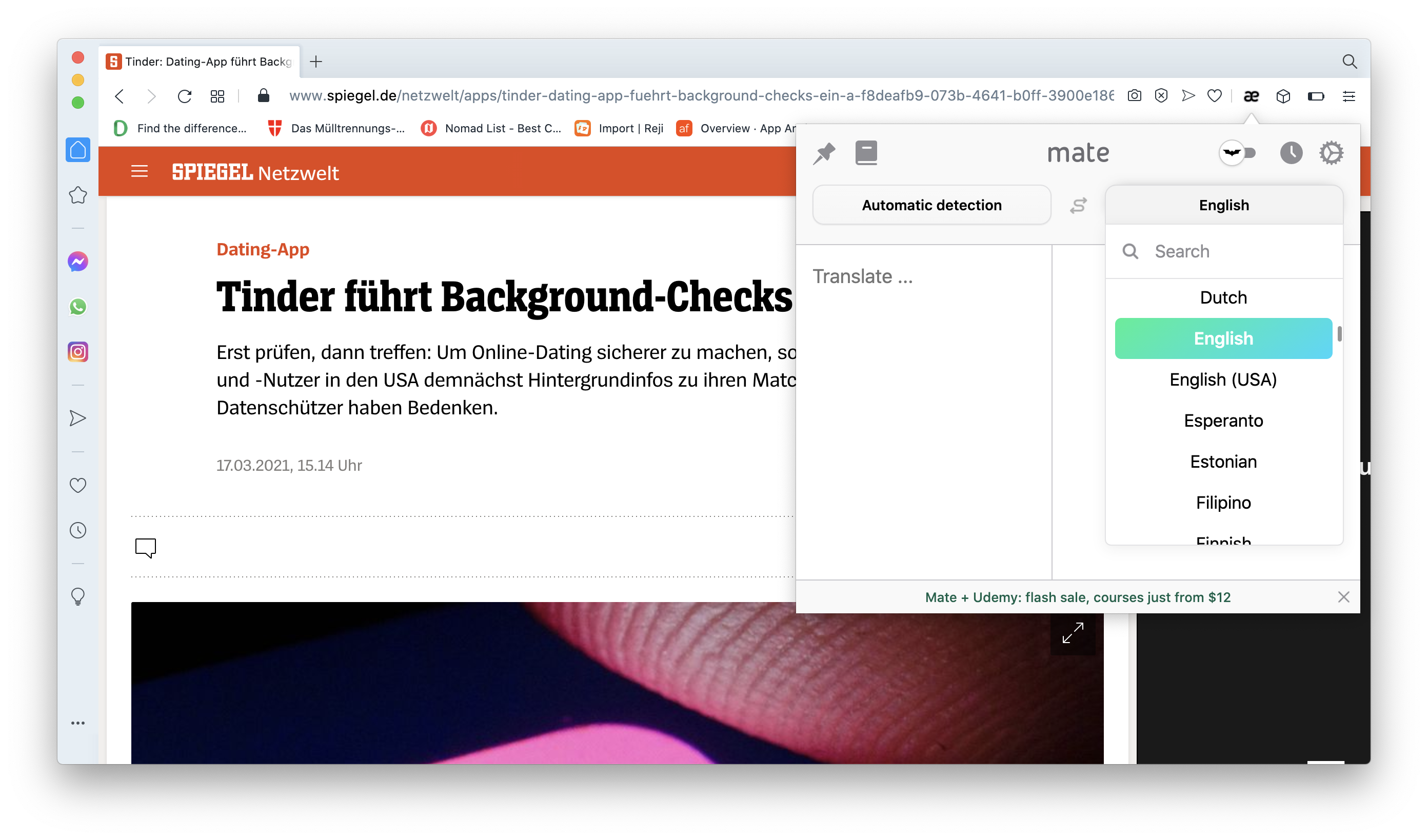 Remember we said that Mate does much much more than Google Chrome's built-in translation and virtually any translation extension on the market? Here's a bonus.
Full-page translation is just a tiny fraction of what Mate lets you do.
Not always you need to translate the page entirely, right? Sometimes you don't know what just one word means or not sure about the meaning of just one sentence. Copy-pasting it to Google Translate is old news. Instead, just highlight it with mouse and hit Shift+T! Mate lets you see translations right where you need it, unobtrusively and blazingly fast.
Also, you can double click on words for an even faster experience.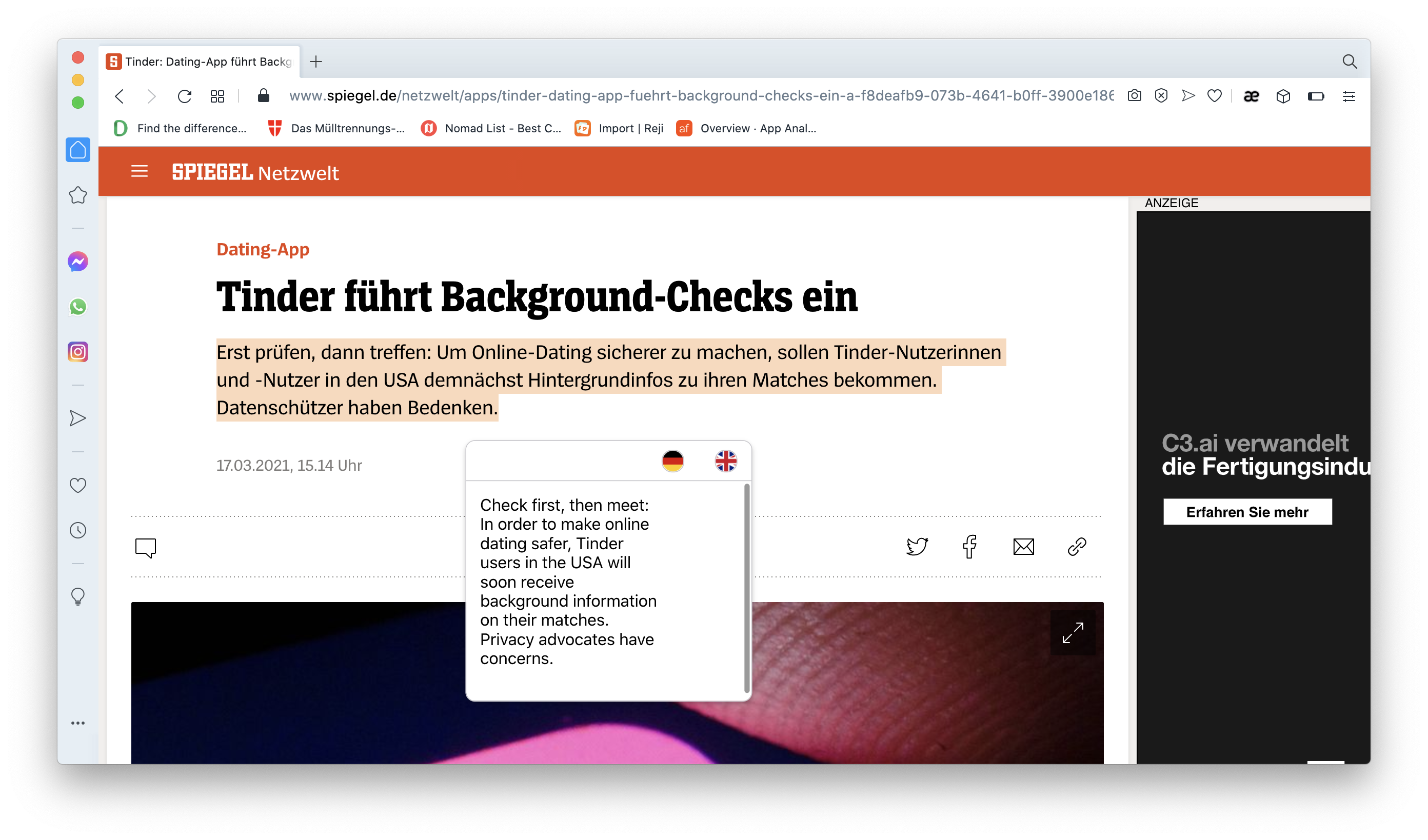 Join the 800,000 folks who are saving lots of time and nerves with Mate! Download the Opera extension now.
P.S.: Mate is also the most privacy-conscious translator app on the market.
P.P.S.: Mate is also beautifully made for iPhone/iPad and Mac.