Mate's Mac app comes with a built-in Safari extension. It's amazing because it easily integrates with literally any website or web app you can think of. Including your favourite mail service, Gmail.
Selecting sentences or whole emails with your trackpad, clicking once, and getting it translated in a snap of a finger has never been easier. No copy-pasting, no tabs switching, no window juggling. The translation pops up right there, on top of your email.
1. Highlight text. Press that little green Mate floating button.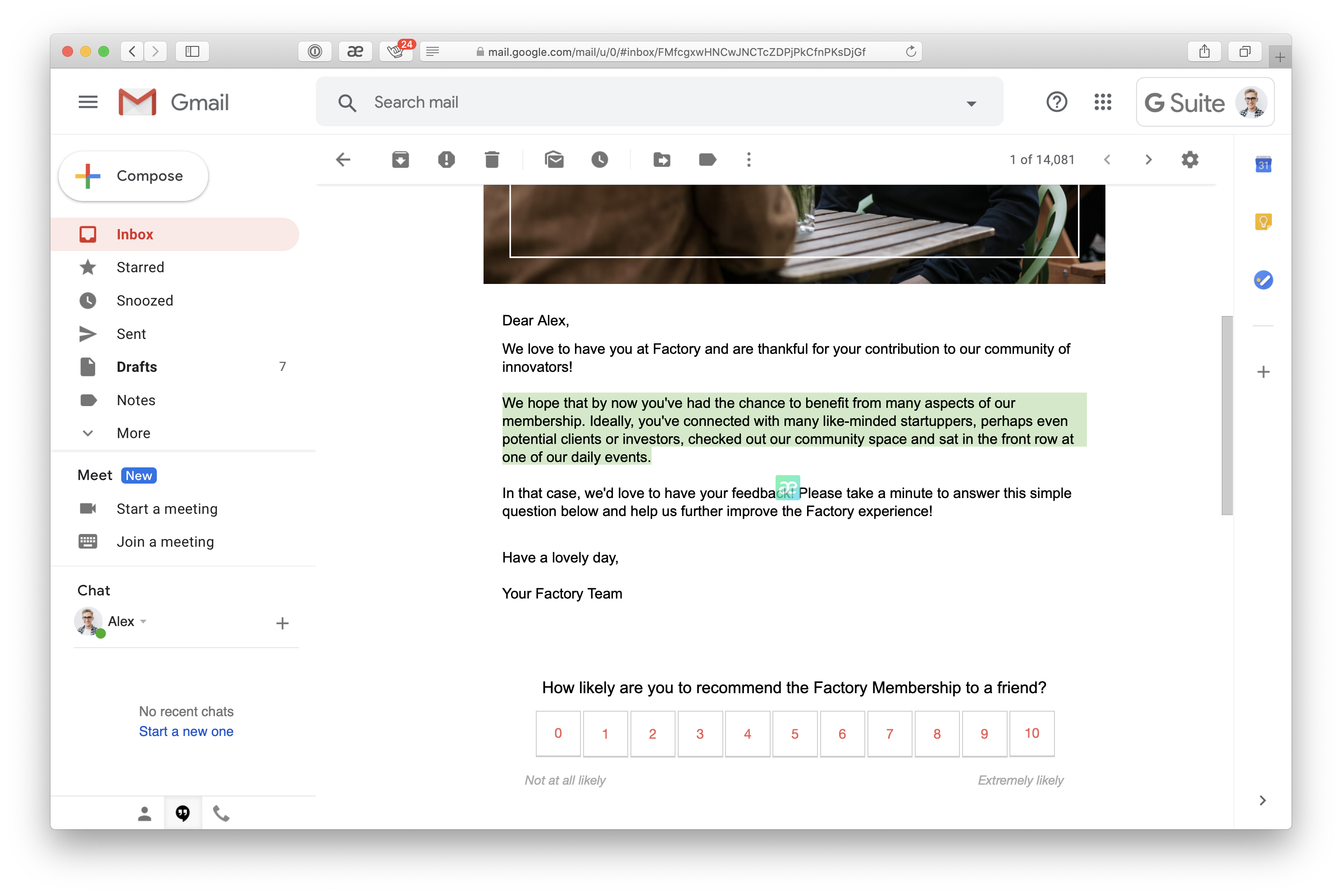 2. Voíla.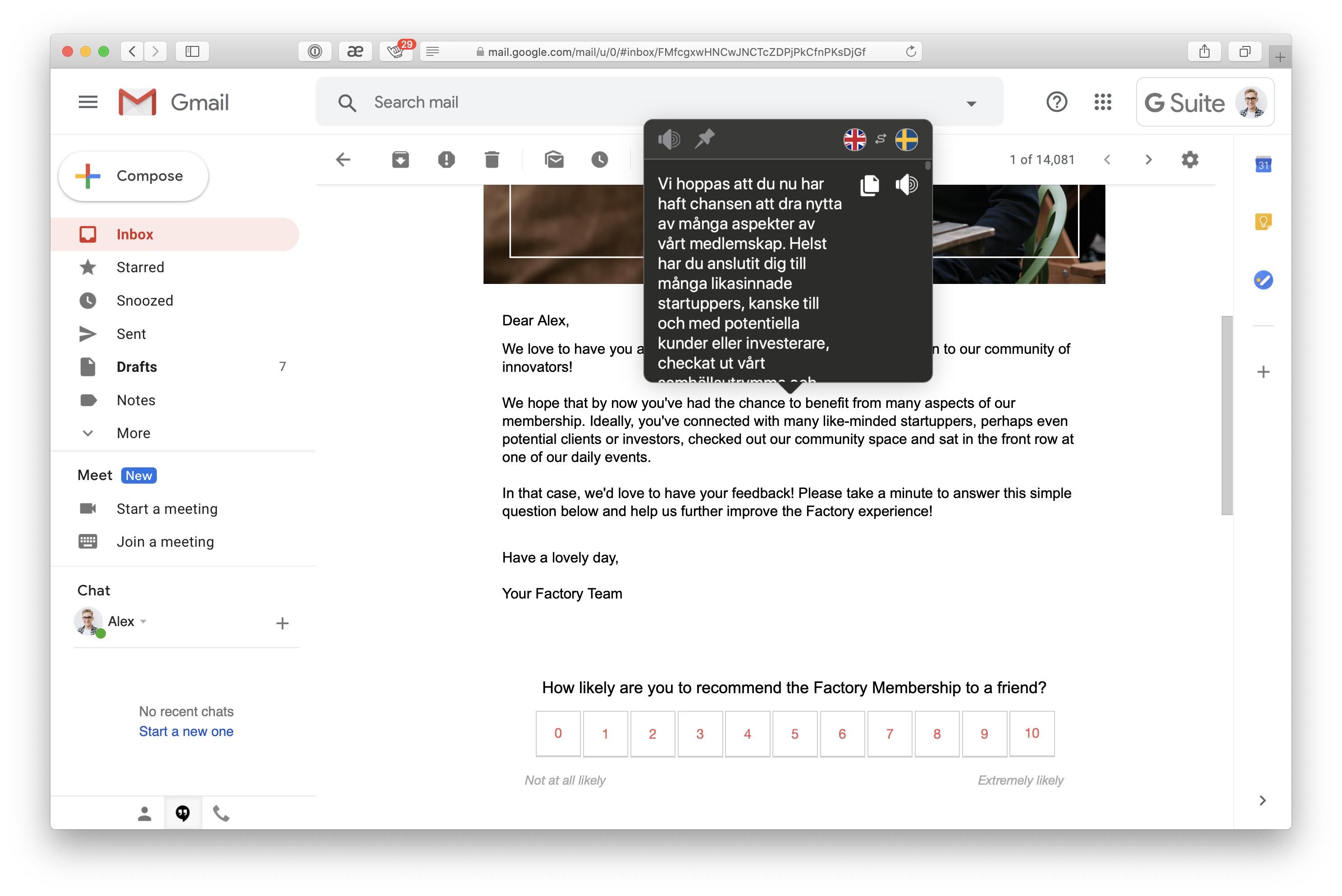 Dismiss with Esc or by clicking outside the pop-up window. Mate keeps your workflow uninterrupted!
Change source/target languages to any out of 103 supported from your Mac's menu bar: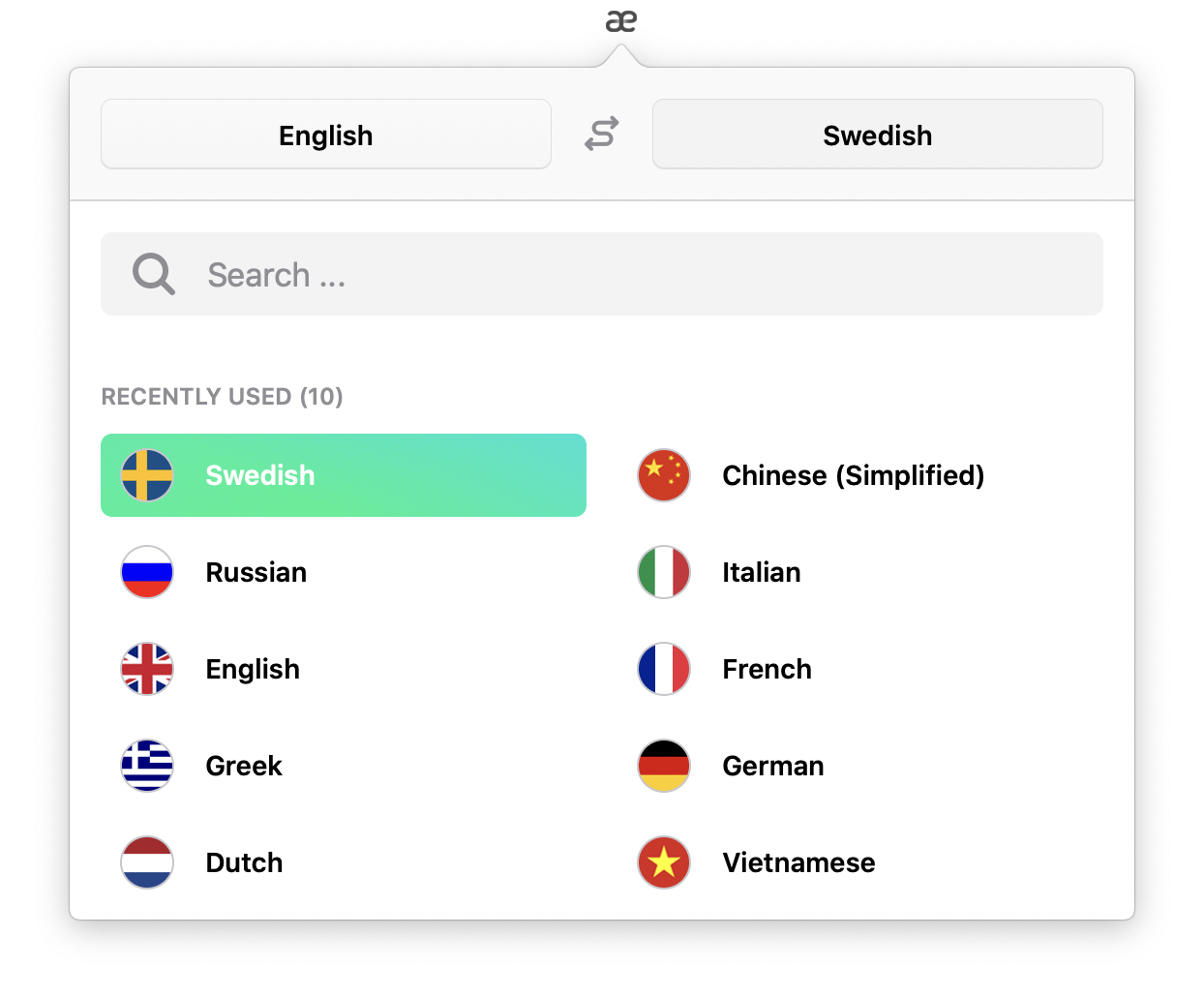 If you want to give it a try, you can use Mate for 7 days for free. Also, available with a hefty discount for teachers and students.
Good to know: Safari extensions need to be enabled separately even if the Mac app is already installed. That's how macOS works 🤷‍♂️ It's very easy, though! Just go to Safari > Preferences > Extensions and enable Mate.