When we say that Mate is integrated with macOS on a native level, we mean it! We packed it with multiple integrations that let you translate words, sentences, and longer texts by simply highlighting them in PDF files.
Option #1
The best way translate highlighted text in any app, including PDF viewers, is to use it bundled with PopClip. PopClip is a renowned Mac app that shows an instrument pane whenever you select text anywhere on macOS.
Like this: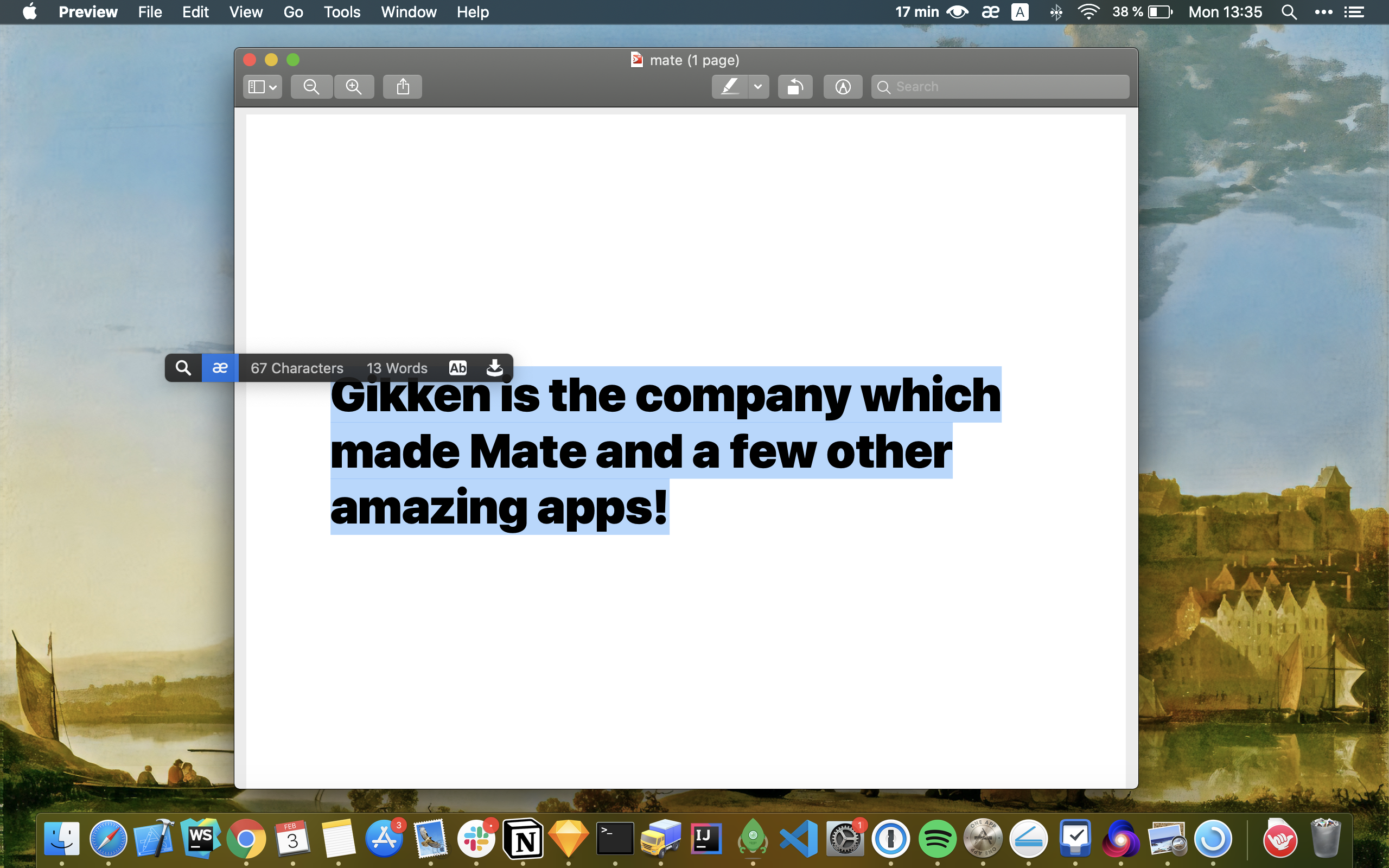 We created an extension that adds Mate's button to PopClip, so you can translate selected text in any Mac app, including PDF Preview, in just one click. A translation will then pop up in Mate's menu bar window.
The only downside is that PopClip is to be purchased separately for $9.99 one-off. We promise, it's an excellent app which is worth the money, though!
The instruction is very simple:
1. Download and install PopClip.
2. Download Mate's PopClip extension and install it.
3. You're all set! Just start translating.
Option #2
1. Select text
2. Right click
3. Select Services > Translate with Mate from the context menu.
4. A translation will pop up in Mate's menu bar window.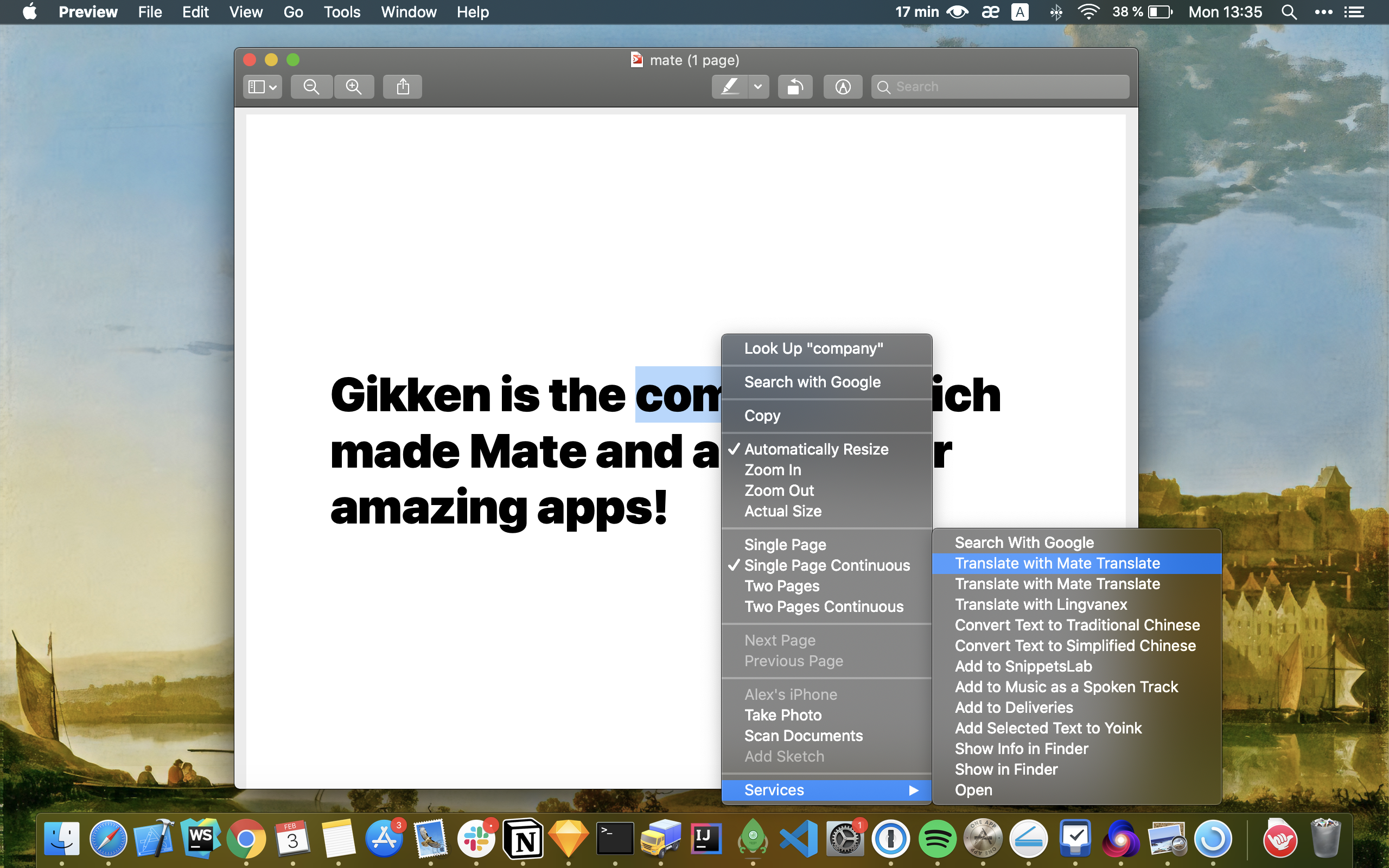 Note 1: This way, we cannot guarantee Mate to work with all PDF editors/viewers like Adobe Acrobat or PDF Expert. It should work with Mac's default PDF Viewer, though. The reason is that most third-party PDF viewers override the context menu, so we don't have access to it to add our translation option there.
Note 2: This way may not work on macOS Catalina in PDF Viewer (works fine in other apps), because it's Catalina's bug we're waiting to get fixed.
3rd way
Another unique approach that works in every app is using keyboard shortcuts. Mate lets you open the app using a predefined shortcut. By default, it's Option+Shift+T, but you can change it in app settings.
There's also an option to enable clipboard translation when Mate is being opened using the shortcut. Thus, Mate will capture your clipboard contents when you press Option+Shift+T and translate it.
Just hit Cmd+C to copy selected text and then Option+Shift+T to get a quick translation.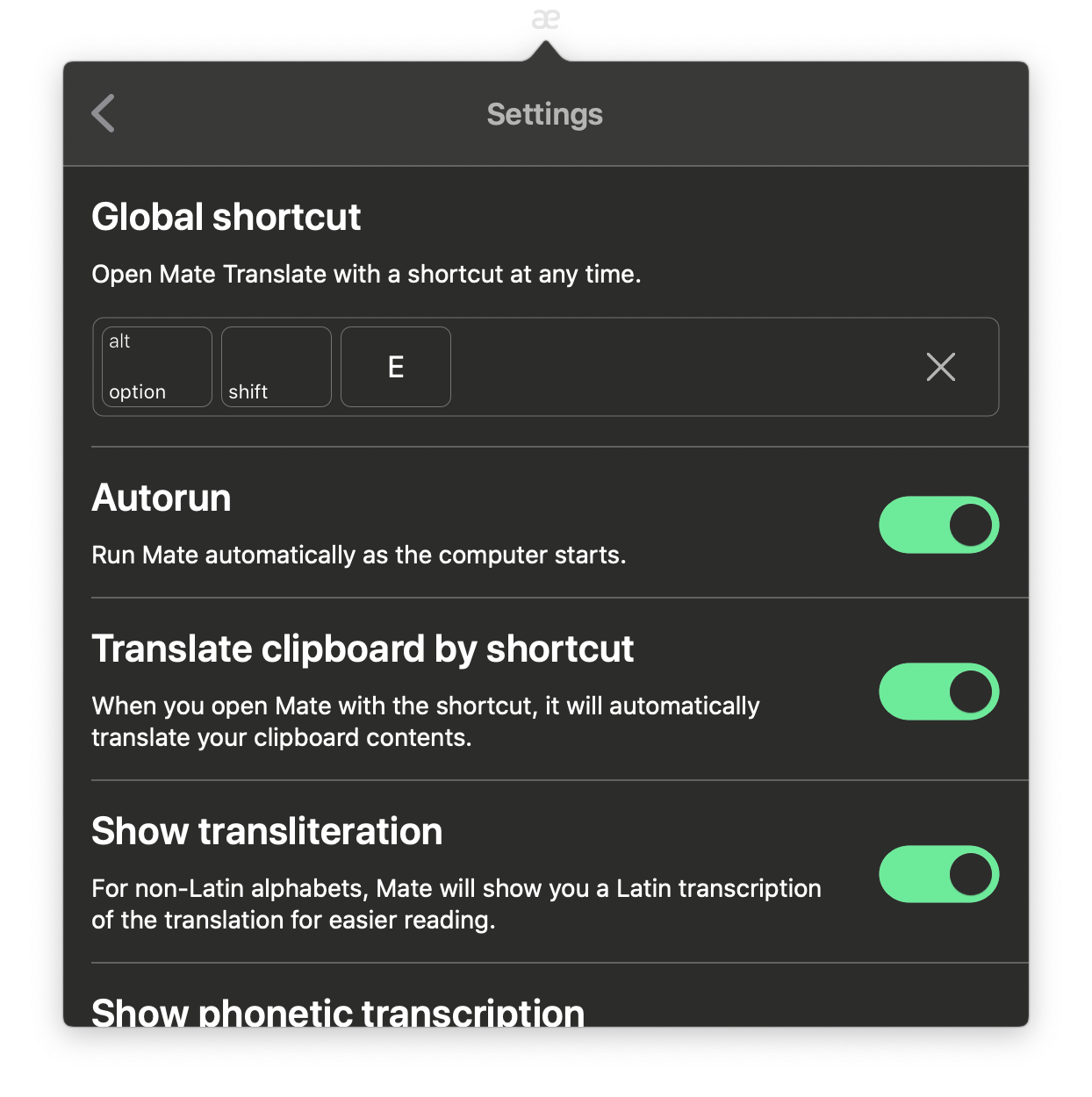 Download Mate
If you're still not using Mate, get it with a 7-day free trial for your Mac! We also offer 50% off for students & teachers.