1. Select the text you want to translate with mouse.
2. Right click on it.
3. Select Mate's translation option from the context menu.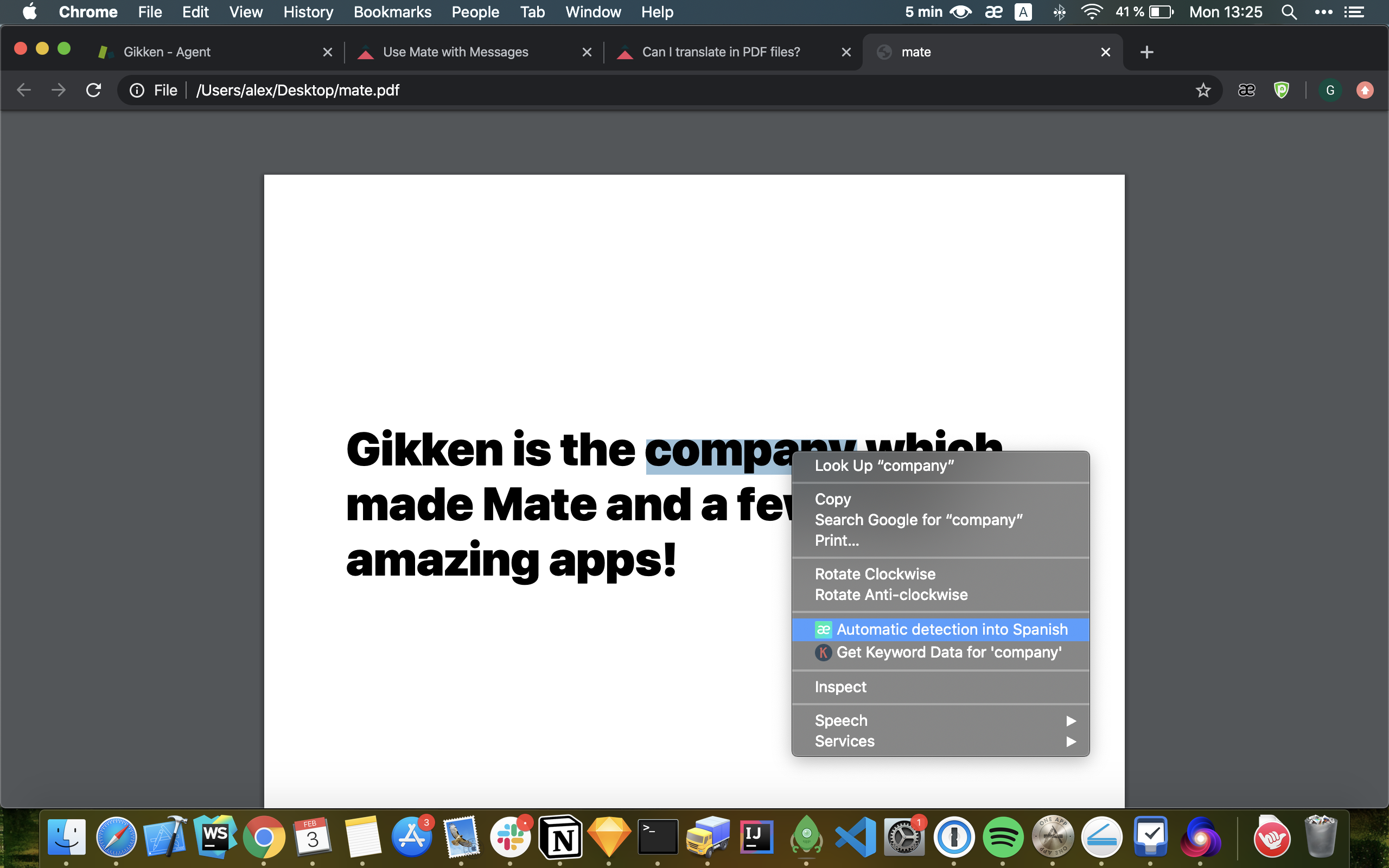 4. That's it. A translation will popup in a draggable popup window.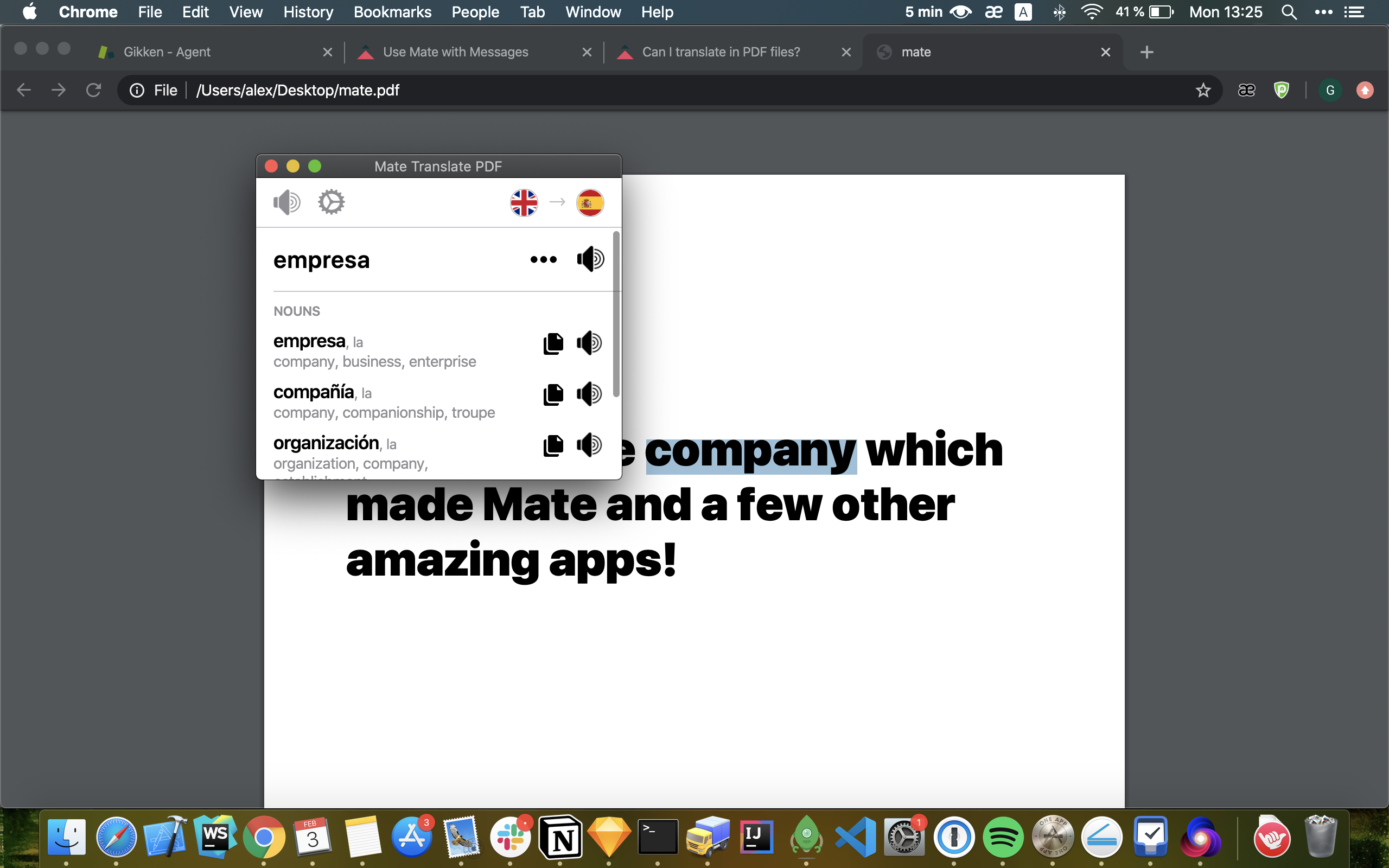 Note: due to Chrome's technical limitations, we can't capture keyboard shortcuts or detect a double-click, so context menu is actually the only way we can provide quick translations in PDF files.